Jordan Pickford and Vito Mannone are the 2 main goal-keepers of Sunderland but this might be changing soon depending if whether or not Vito Mannone decides to remain with the Premier League club or make a move to another club.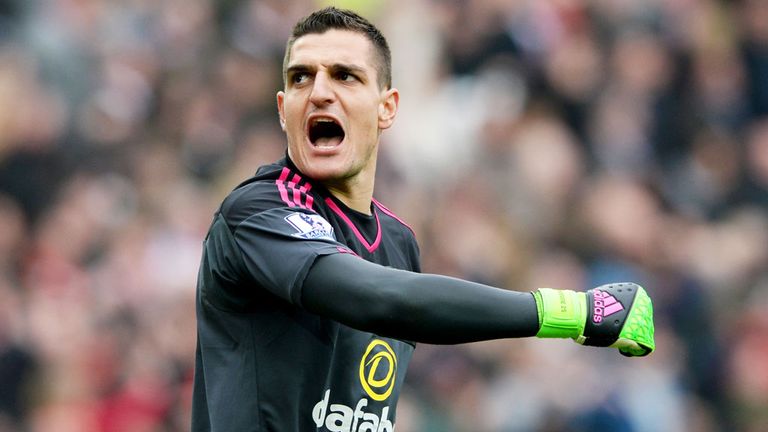 The 28 year old Italian shot-stopper Vito Mannone has recently unveiled information about his current situation as the former Arsenal player said that one of the goals which he wants to achieve in his playing career is to perform in the Italian League, Serie A.
Fortunately for Mannone, a transfer to the Serie A is indeed very possible as there are Italian clubs interested in signing him.
When Vito Mannone was asked about his future and current situation in Sunderland, he replied by saying: "You never know in the future. I leave the doors always open. One day we are here, one there … I grew up as a child with the dream of Serie A, I never imagined pursuing this career.I'm here; I'm on the train, and traveling happily."

''Before the opening of the market there were teams interested in me. After the injury I was not playing, I'm here now as a starter for Sunderland. Yes, there is interest from some clubs for January, but we will see what will happen. I want to definitely play."
Genoa is one of the Serie A clubs that is believed to be interested in signing Vito Mannonehowever according to rumors; the 28 year old player is not going to be joining any Italian club at least not during the winter transfer window which will be shutting down on January 31 of 2017.
It is indeed possible that Mannone will fulfill his playing career goal of performing in the Serie A but if rumors are indeed true then he is not going to be moving away from Sunderland during this January transfer window but when it opens up again, there is a higher chance of it occurring.