For a transfer fee of £2 million, Vito Mannone has completed his move from Sunderland over to Reading as his relationship with the English Premier League club reached it's end.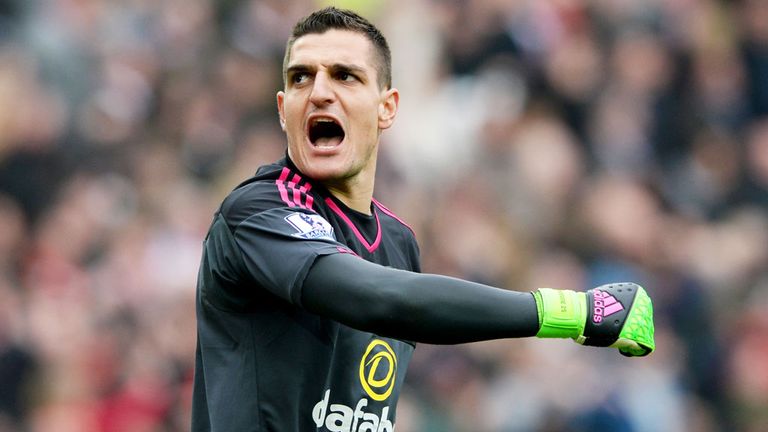 Vito Mannone had a very unstable period of time as a player of Sunderland. Something that characterized Mannone's campaign in the Stadium of Light is that there was a specific season where he played in superb form and then in the following season, his appearances were dropped for some reason or another.
For example, during the season of 2013-14, Vito Mannone was named as Sunderland Supporters' Player of the Year as well as the official Player of the Year for the club but in the following season, he was limited to only making 10 appearances.
One of the reasons of why the amount of appearances from Vito Mannone dropped so suddenly from 1 season to another is due to the signings that were completed as new players were brought in order to compete and the manager on occasions gave the other shot-stopper, the upper hand and more chances in the pitch.
Pantilimon and Jordan Pickford were a few of the goal-keepers that Vito Mannone had to compete against and attempt to get into the starting lineup of the coach who was at the helm during that specific point in time.
Vito Mannone grew frustrated by this as he did prove his worth but still more and more shot-stoppers were brought in to take away his spot.
The time finally arrived for Vito Mannone to make his way into another club as he joined Reading for a price tag of €2 million and the current coach of Sunderland, Simon Grayson recently revealed details concerning this transfer as the 47 year old English manager said:
"We've agreed a fee with Reading. The player is going into the last year of his contract and when a suitable offers comes in you have to consider it. We've made it clear to Vito it was up to him what he wanted to do, he felt for his long-term security it was probably best to go. I know he's discussing personal terms and potentially having a medical"