Former Arsenal goalkeeper Vito Mannone has been praised by the Reading supporters for his performance in the game against Queens Park Rangers. Indeed the goalkeeper managed to save a last-minute penalty that allowed his team to win their first game under new manager Paul Clement.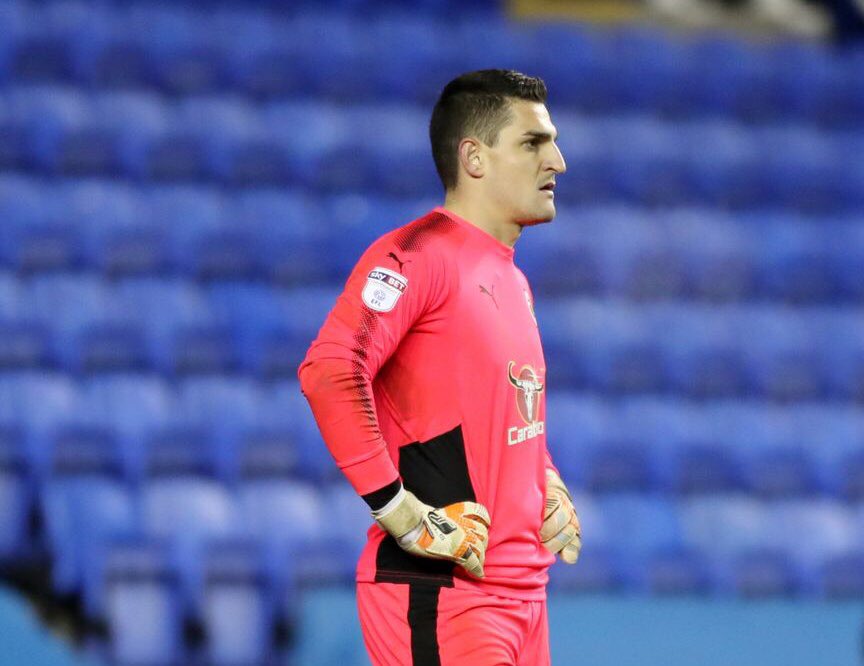 Reading has been struggling this season and replaced Jaap Stam with Clement as manager. The first thing that the latter did was to put Mannone back in goal and the former Arsenal player repaid his manager with a great performance in goal.
Vito Mannone was in great form throughout the game and helps his team repel each opposition attack and help them hold on to a much-needed win in the final stage of the game.
The Reading fans were naturally happy with the player and said that Clement made the right decision by placing him back in the goalkeeping role. They said that Vito Mannone has shown his quality and that he deserves to be a first-team player. They have also praised their new manager for motivating their players and helping them win this important game.
Paul Clement said that it was a great performance from his players and that he is proud of them. He said that there is a lot of quality in the team and that the players should learn to play together. He said that there is still a lot of work to be done but he is happy with what he has seen so far.
He said that Vito Mannone has shown why he was playing for such a big club as Arsenal and that there is still a lot to come from him. The Reading manager said that the fans have been wonderful in this game and that he would like to see the same support for their next games.